Bowzer the Mini Bull Terrier – Winner of EasyTurf's Cesar Millan Giveaway!
October 25, 2018
The competition was stiff, there's no doubt about that. It wasn't something you could take on without the confidence of a true champion. Someone who had done a lot, seen a lot. Bowzer knew this, but he entered with great ambition, and it paid off – big time!
After hundreds of entries on Facebook and thousands on Instagram, on September 5, 2018, Bowzer was announced as the winner of EasyTurf's Cesar Millan giveaway. And what a giveaway! Bowzer and his pawrent, Jenniffer, were treated to the grand prize of a five-day ""Fundamentals of Dog Behavior and Training I" program at Cesar's famous Dog Psychology Center (DPC), nestled in 45 acres of beautiful rolling hills in Santa Clarita, CA.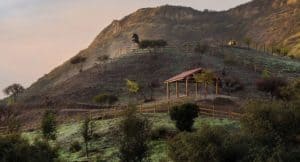 Source: trainingcesarsway.com
Later that month, Bowzer proudly entered the DPC with excitement and great anticipation of what the days ahead would entail. After all, the program is indeed a packed schedule: from 8:30 a.m. to 4:30 p.m., dogs and people alike, learn Cesar's profound approach to achieving a balanced and harmonious relationship. From learning to assess energy and understanding how a dog's world differs from a human's, to becoming a pack leader and creating a balanced pack of humans and dogs, there's so much fun and learning to be had at the DPC!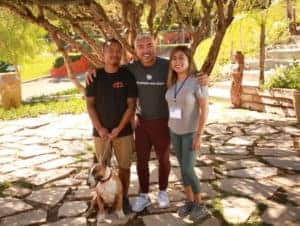 Source: Dog Psychology Center
"Our experience with the Cesar Millan training was amazing! We were amazed with Cesar's staff who were patient and knowledgeable. Cesar not only shared his knowledge with us, but also trained both me and my dog Bowzer to have positive energy and to trust, love, and respect," said Jenniffer.
At home, Bowzer also gets to enjoy a dog training tool kit filled with dog training goodies and a signed copy of Cesar Millan's "Essentials of Dog Behavior: Socialization" book, courtesy of Cesar Millan and EasyTurf.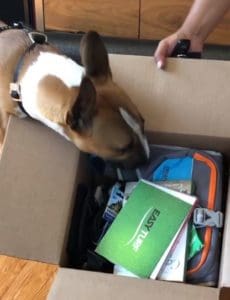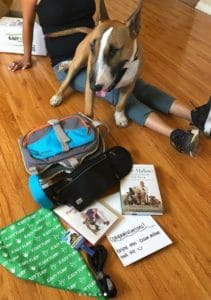 Source: Instagram
You can follow Bowzer on Instagram (@bowzer_mini_bullterrier) where you'll quickly learn Bowzer is no stranger to having fun and seeking adventure. Never one to shy away from experiencing new things, Bowzer goes kayaking, camps out on the beach with his friends, swims in the ocean, enjoys bike rides, and indulges in the occasional Starbucks Puppuccino!