Dealer Feature Install: 5280 Turf
July 12, 2018
This week's featured install is for a residential putting green by our authorized dealer, 5280 Turf, in Parker, Colorado. When the homeowner Kevin first approached the team at 5280 Turf he had a lot of ideas for his backyard. Kevin wanted a putting green that he could practice his short game on, but also a fun, user-friendly putting green that him and his buddies could use for entertainment. The team at 5280 came up with a few different ideas for the homeowner before finally settling on this custom 600 sf putting green with 3 small tiers. The different tiers offer a fun variation between strokes, rather than your more typical putting green.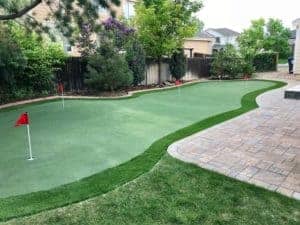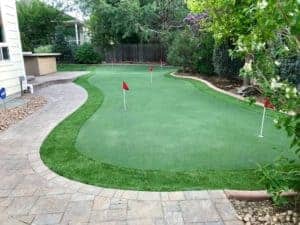 Putting greens are a great option for a backyard. What do you think?
5280 Turf serves Denver, Colorado and the surrounding areas. For more information on a residential or commercial project, contact them directly at www.5280turf.com, or give them a call at (303) 999-7800.