February 26, 2018
Dealer Spotlight: 5280 Turf in Castle Pines, Colorado
This Feature Spotlight highlights a great residential putting green completed by EasyTurf authorized dealer, 5280 Turf, in Castle Pines, Colorado. When 5280 Turf was first approached with this project by the homeowner, the backyard's existing artificial grass was a mess. They needed to completely tear out the poorly made putting green and start over from the beginning. 5280 Turf worked closely with the homeowner to create a layout for a new putting green that perfectly matched their desired look for the backyard. 5280 Turf used a combination of EasyTurf's Tru-roll product for the putting green and EasyTurf's Pedigree product around the border. This created the perfect combination for a functional putting green that looks great and plays well.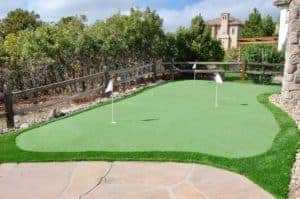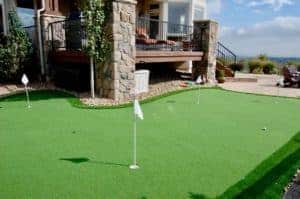 The finished putting green has a few slight undulations but was created to not be too technical. When designing the layout, the homeowner expressed that the creation of the putting green was for his children. The homeowner has three young sons, who were very, very, excited to get out there and play on the new putting green. We're sure the family and their kids will continue to enjoy the new putting green for years to come!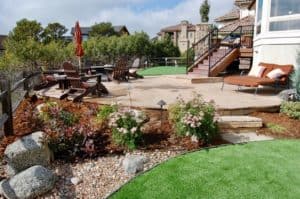 Check out more project by 5280 Turf here: www.5280turf.com
5280 Turf proudly serves Denver, Colorado and the surrounding areas. Give them a call at (303) 999-7800 for more information.