Feature Spotlight: Putting Green
January 25, 2018
Residential Putting Green in Lakeside, CA
This week we are featuring a beautiful backyard putting green that was recently completed in Lakeside, CA. The homeowner wanted to create a putting green for his young daughter to play on in her free time. The putting course was completely customized with her in mind.
Our design team was able to personalize every undulation and swing to maximize the daughter's at-home backyard experience. This backyard putting green is now an after-school highlight for the homeowner, his daughter, family, and friends!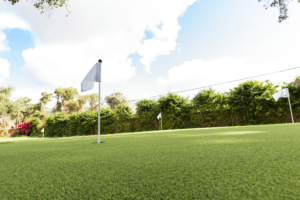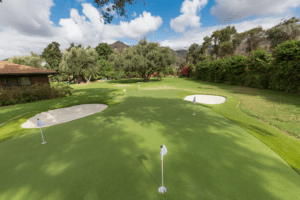 Whether a putting green is being made for children or for an avid golfer, the EasyTurf design team is able to provide the highest quality golfing experience with unparalleled realism and excellence. We've created putting greens for every skill level. Whether you are interested in improving your short game or playing around with the family outside, we can create the perfect putting green for your backyard.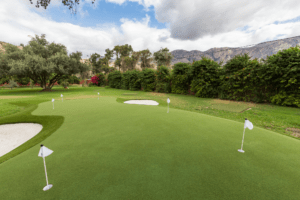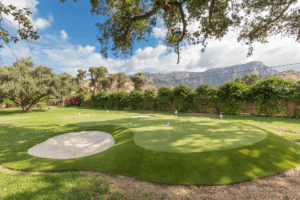 Read more about our putting green products here. Contact us for more information at (866) 327-9887!