https://justlikegrass.com/wp-content/uploads/2017/05/SalazarG-06-2011-10.jpg
How to Intelligently Add Curb Appeal to Your Home
August 23, 2017
It's no secret that homes with great curb appeal close for a higher price and take less time to sell. The real challenge is in figuring out which exterior home improvement projects are worth investing in. A basic makeover can go along way in raising the true value of a home. While many home improvements are expensive and headache-inducing, there are quite a few smaller projects that offer a solid return on investment. Lucky for you, we've found these answers.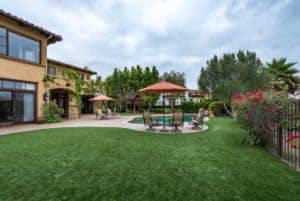 Touch up dull, chipped paint. Having a fresh, modern color can add thousands of dollars in value to your home. Avoid a whole exterior paint job by focusing on the places that need the paint most.
Install synthetic grass. A well manicured lawn is one of the first things that a potential buyer will notice. EasyTurf grass comes in a variety of lush, green colors that are all soft and realistic to the touch.
Resolve any maintenance issues. A broken gutter, cracked ripped screen, or chipped fence can be an eyesore. Tidy up and remove any maintenance issues immediately. Avoid installing an entire new fence or anything too large.
Install quality lighting fixtures placed on the porch or on the ground along the front walkway. Lights are great functional and decorative addition.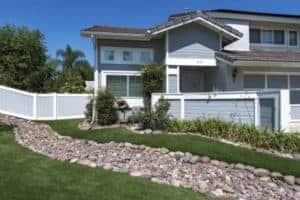 Paint the front door. After years of wear and tear, the door may be more dirty than you think. If your door is made of wood, have it cleaned off and restained.