Styling a Small Backyard
December 8, 2017
If you think a small backyard means an uninspired backyard, think again. These projects are equal part function and style.
Make the most of your backyard space with these design ideas. Styled correctly, a small backyard can become a cozy and inviting space for entertaining and dining. Making every inch count is important in a small backyard. Just because you don't have tons of square footage to play with doesn't mean you need to skimp on style. Here are some creative ideas to maximize your small backyard space.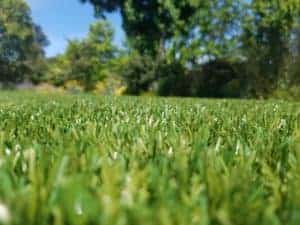 Vertical Planter Wall: Stretch the boundaries of your space by growing upward rather than outward with a vertical planter wall. The vertical planter wall will add height and dimension to your backyard space by drawing the eye upward.
Stained wood fence: A nice fence will add privacy to a backyard, especially if the yard is adjacent to neighboring yards. Using a high quality wood and a nice stain can also add style and class to your backyard space. Bonus idea: place vines along the top of the fence to add texture and soften the space.
Tiered planter beds: The differing heights of the planter boxes will add variety and grow upward. There are hundreds of different plant varieties that can be grown here so use your imagination to make the boxes your own. Bonus idea: you can add a splash of color here with bright, colorful flowers.
Vegetable garden: Rectangular planter box look great and work as a functional decoration piece.
Water feature: Adding a small water feature can center the space and create a focal point.
Install soft lighting: Lights will draw the eyes upward and encourage a warm, inviting space. With a large backyard, lighting can be expensive but it becomes very practical in a smaller space.
Organize furniture in a way that creates a comfortable outdoor space. Style chairs in a round shape, potentially around a firepit or small table.
Install turf: Turf is a low maintenance yard solution that looks and feels great. Bonus: EasyTurf is pet friendly!
Add a trellis: A trellis will add style, shade, and variety to a small backyard.
Plant interesting colored flowers: Vibrant oranges and reds look bright and contrast well with sunny daytime lighting. They also pair nicely contrasted against the neutral brown colors of a fence or trellis. Create instant drama and depth with eye catching colors.