Three Genius Ways New Homeowners Feel More Comfortable at Home
March 6, 2018
Three Genius Ways New Homeowners Feel More Comfortable at Home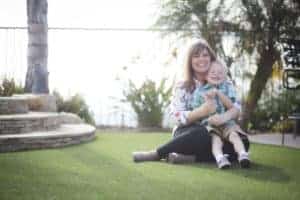 They spend time outside. New homeowners spend time outside getting to know their new surroundings. They will go on walks, spend time in the backyard, and explore the community. Spending time outside is especially effortless when homeowners have EasyTurf artificial grass. EasyTurf takes the hassle out of backyard maintenance by completely eliminating weeding, mowing, water, and the like. In addition, it is kid-friendly, dog-friendly, and looks absolutely real.
They remodel parts the home to better suit their style. Personal style is important when designing a new home. Whether it's changing out the front door, adding outdoor lighting, or painting the front porch, smart homeowners will make clever design choices to alter the home in whatever ways will make them feel most happy and comfortable.
They aren't afraid to make new friends. New homeowners will start making friends in the community soon after moving into their new home. They are social within their new community and aren't afraid to ask for where to find the best local spots.
Whether you are a new homeowner or not, start doing these three things now! You deserve to feel absolutely comfortable in your home and these three tricks will help get you there.